Apollolife Content Management System
Rest APIs are secured by Authorization Tokens.
For Authorization Token:
POST to the below URL: http://cms.apollolife.com/wp-json/jwt-auth/v1/token
and pass username as 'username' and password as 'password'.
In response you will get the Authorization Token.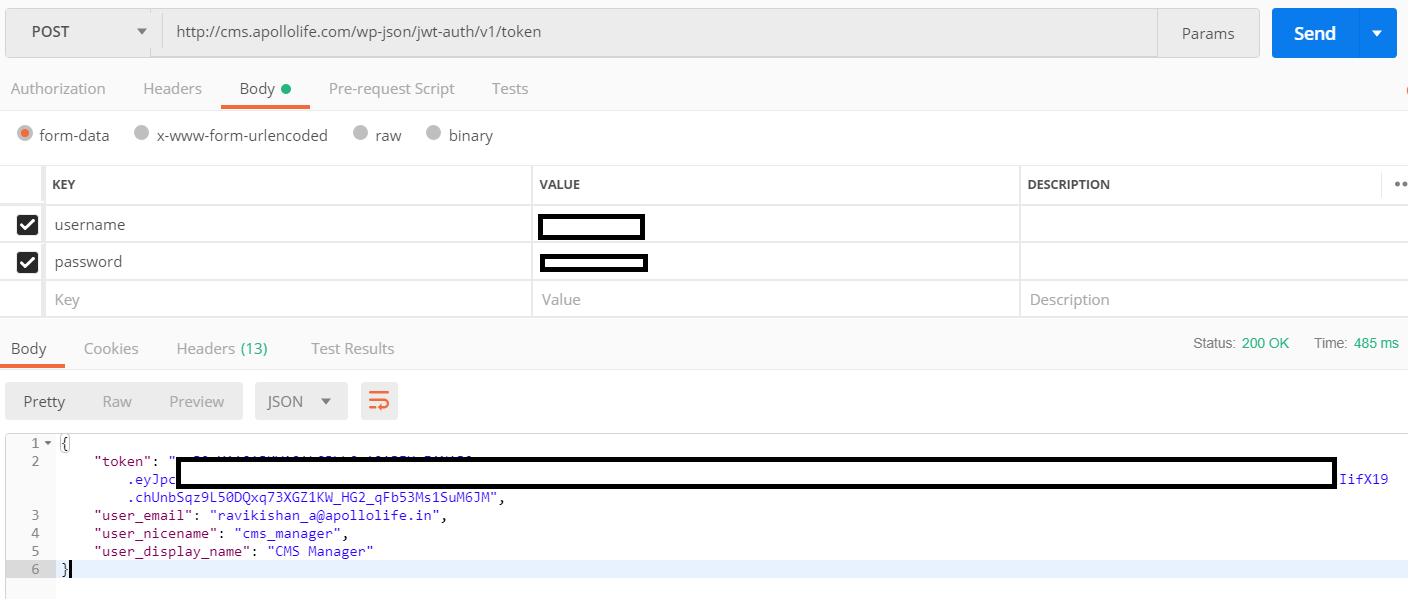 Pass the Authorization token to access content using the above APIs (ALL GETs).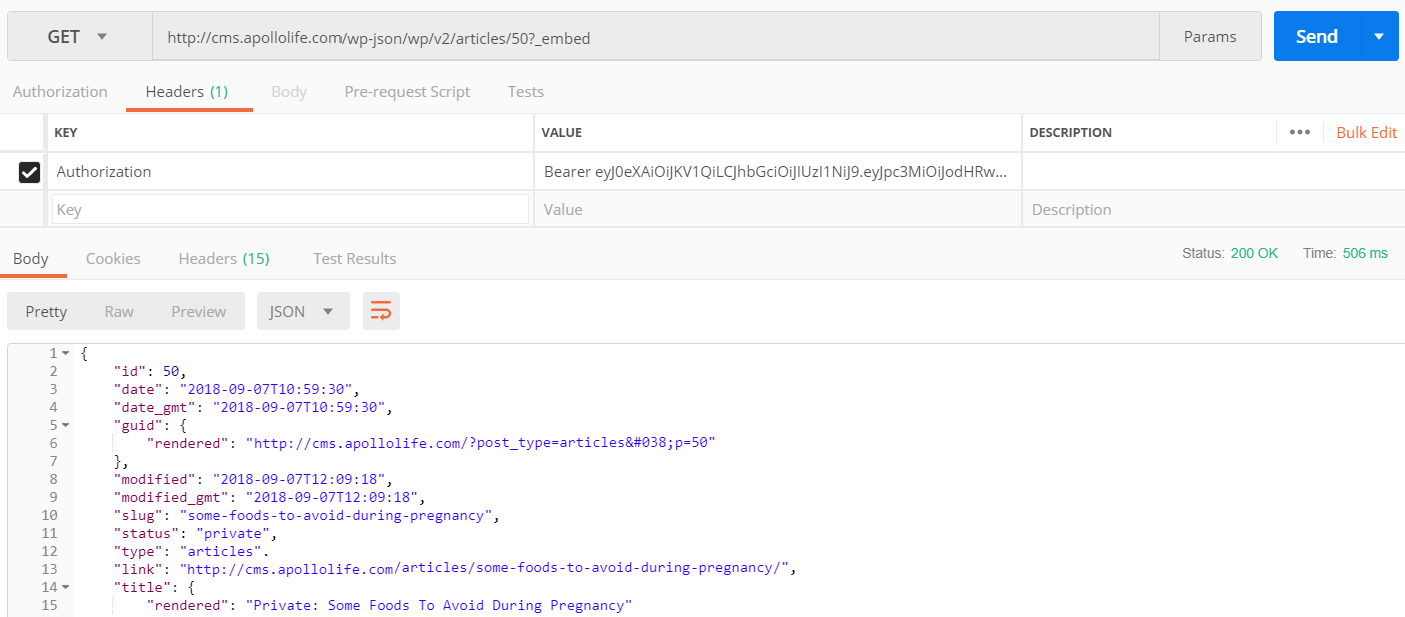 For featured image associated with the article, use the following JSON element variable.
array_name._embedded['wp:featuredmedia']['0'].source_url